About Us
Centrepoint Cleaning Pty Ltd is an Australian-owned commercial contract cleaning company established in 1997. We are a family-owned business that prides itself on our quality service, optimum standards, and consistent professionalism for client satisfaction.
We are small enough to be flexible in offering a very competitive price but large enough to support our clients with sound after-sales service and strong financial backing.
Mission Statement
"To provide all our clients no matter how big or small, with outstanding service on a consistent basis, while exceeding their expectations"
Centrepoint Cleaning views our relationship with clients as more than just another service provider.
Our cleaning and administration staff will develop and maintain a relationship with your people – a service that Centrepoint Cleaning is renowned for.
Our aims are to provide our clients with:
A clean and hygienic working environment that contributes to total efficiency and productivity at your work place
A tailored cleaning service that exceeds both specification and special requirements – either stated or unstated.
Competitive price objectivity based on the specification documentation
A reliable, well trained and motivated employee base who share a commitment not only to our company, but to your designated work place
Customer satisfaction
Continuous improvement & value adding opportunities.
Centrepoint Cleaning has drawn a 'line in the sand' against rogue operators. Rogue operators put organisations at risk and undermine the industry by non-compliance to safety and governance standards. Rogue operators under-cut benchmark industry pricing by taking short-cuts that increase risk and reduce quality, hygiene, safety and ethical workplace practices. In most cases, inexperienced, transitory cleaners are used without client's knowledge and result in non-compliance of agreed contracts.
We will not compromise on:
Safety: All our staff are inducted, trained and supervised to minimise risk and protect our clients against accident and damage claims. All staff and contractors are insured – we protect our clients against workplace claims and risks.
Our Team: We prefer employees to contractors. However, occasionally, we do need to employ contractors who meet strict and non-negotiable conditions of operation.
Value: that is reinforced by five factors:
Industry' Best Practice' OH&S and ISO 45001:2018 certified QA Standards
Proof of Performance – commercial contracts renewed over the last 15+ years
Streamlined Administration – we operate from our own commercial premises
Supervision of all jobs
Benchmark Pricing – we will match any price by ethical operators
This Covenant demonstrates our commitment to our Clients and the Industry, and is underpinned by 'best practice' that we have developed and successfully delivered to our clients since our establishment.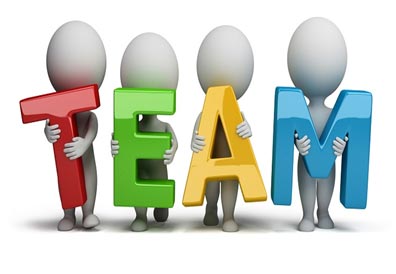 Our People
Our success depends upon our employees being honest, reliable and motivated.
Our employees have many years of experience in cleaning with many having come to Centrepoint Cleaning from some of Australia's largest cleaning service providers – and decided to stay because of our excellent working environment.  Each of them brings a wealth of knowledge and skills to our organisation which allows us to deliver a more personalised and focussed service that larger companies can often neglect.
Our cleaning staff are true professionals who are trained in all aspects of cleaning. They also receive on-site induction to understand the scope of works and the standard required.
With a committed and dedicated team of cleaners, we provide a reliable, affordable, and high-quality commercial cleaning service.
Our employees are all thoroughly vetted, insured, have received the mandatory vaccinations, hold current Police Checks and Working with Children checks.
Our cleaning staff dress professionally and appropriately, wearing a Centrepoint Cleaning uniform and identification badge with the company logo while on site.
All identification badges show the company and employee's name and a recent photograph of the employee.