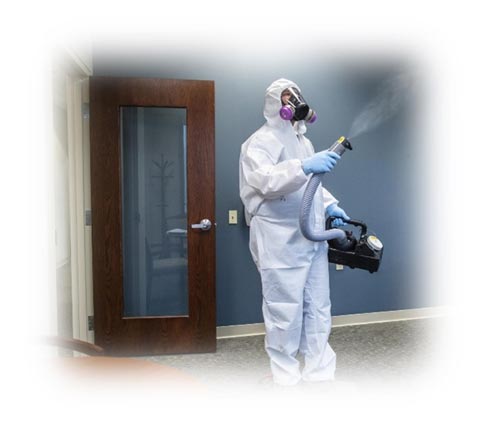 We are here to help you ensure that your building is clean and sanitised.
With 25 years of experience and a pool of professional cleaning staff, we have the capability and expertise to quickly mobilise a large number of staff to assist you with any COVID-19 regular or urgent cleaning requirements.
We are carefully monitoring the developments around the COVID-19 and its variants and are working closely with our suppliers, staff and customers to keep them safe and minimise any potential exposure. We use effective AGAR brand chemicals which kill COVID-19 virus in less than 1 minute.
With detailed Standard Operating Procedures for all types of COVID-19 cleaning, we offer a range of specialised cleaning services to help prevent the spread of the virus including preventative touch point cleaning, precautionary deep cleans, decontamination deep cleans and antimicrobial fogging.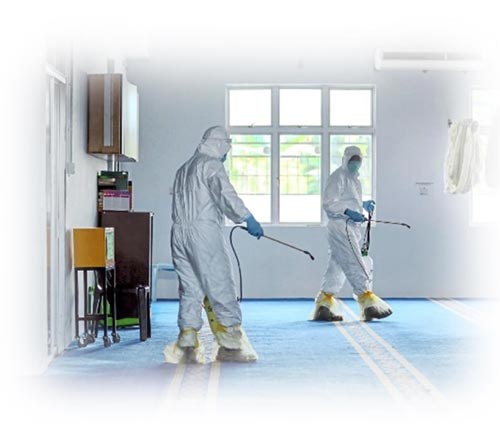 Highly Trained Cleaning Specialists
All our staff have completed government and third-party accredited COVID-19 Cleaning training, as well as our own in-house COVID-19 training.
COVID-19 Preventative Cleaning
Cleaning and disinfecting focused primarily on frequently touched points such as door handles, lift buttons, hand railings, tap handles, toilet flush buttons etc.
COVID-19 Deep Cleaning
When there is a confirmed or suspected case of COVID-19 on site, a decontamination (deep clean / full infectious clean) of the areas and rooms that have potentially been contaminated by the infected person is recommended.
A COVID-deep clean 'Certificate of Completion' is issued for all deep cleans to let your staff and visitors know that you care about their safety.